WE ARE CALLING THE ATTENTION OF ALL INTERESTED APPLICANTS FOR THE DOST-GRANTS-IN-AID (GIA) PROGRAM TO SUBMIT YOUR PROPOSALS ON TIME.
The on-going Call for Proposals for priority sectors under the Philippine Council for Industry, Energy and Emerging Technology Research and Development (PCIEERD) will end on May 31, 2020 at exactly 12:00 am.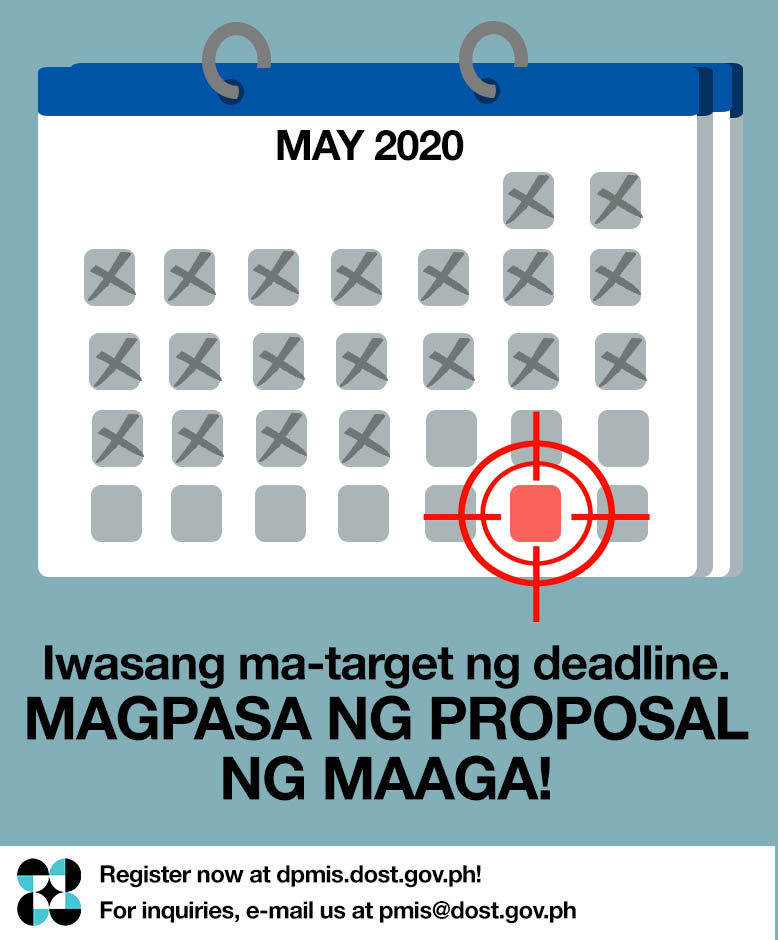 It was observed that most of the proposals from the previous Call for Health, NIBRA, CRADLE and NICER that ended last April 30, 2020 were received on the last 6 hours of submission window as seen in the figure below.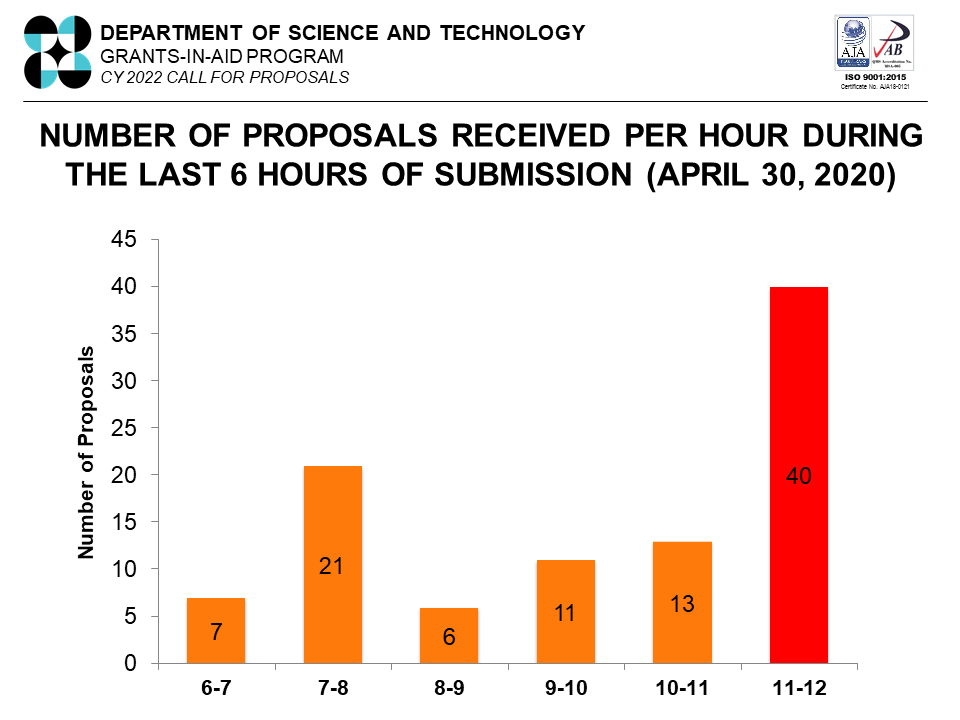 The DOST has already set a fixed and harmonized submission period for each call for proposals aligned with the new DOST Monitoring and Evaluation (M&E) protocol. Moreover, the DPMIS is scheduled to only accept proposals on the call's specified date and time. Any proposal submitted beyond will not be entertained. As such, researchers are encouraged to submit their proposals earlier to avoid missing the deadline.
Given that this is the first deployment of DPMIS, interested parties must allot time to learn the new proposal submission scheme.
For more information on the priority sectors of DOST, please visit the following link: https://bit.ly/2WpFIDx